Our Community Involvement
Loyola University School of Law, Board Member
Attorney Ted McNabola has been appointed to the Board of Governors at Loyola University Chicago School of Law. He previously served as an adjunct professor at the university, teaching students various trial techniques. Prior to this, he served as an adjunct professor at Northwestern University for more than 15 years.
100 Club of Chicago, Board Member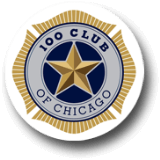 Ted McNabola is a board member of the 100 Club of Chicago. This organization helps provide for the families of first responders who have lost their lives in the line of duty. They provide financial assistance, access to resources, and moral support for surviving family members.
Life After Innocence, Board of Directors
Ted McNabola is a member of the Board of Directors for Life After Innocence, a program offered by Loyola University Chicago Law School. This program gives students the opportunity to provide representation to individuals with post-exoneration needs, as well as those seeking criminal records relief.
The Center of Concern, Supporter
Our team at McNabola & Associates, LLC is a proud supporter of the Center of Concern, a non-profit social service agency that provides services and housing solutions to seniors, the disabled, and others in need. Their programs help seniors and disabled individuals lead safe and independent lives.