Motorcycle Safe Riding Checklist Infographic
It's a devastating reality that motorcycle accidents are 30 times more likely to cause fatal injuries than normal vehicular accidents. We wanted to help motorcyclists stay safe on the road by providing a few motorcycle riding safety tips.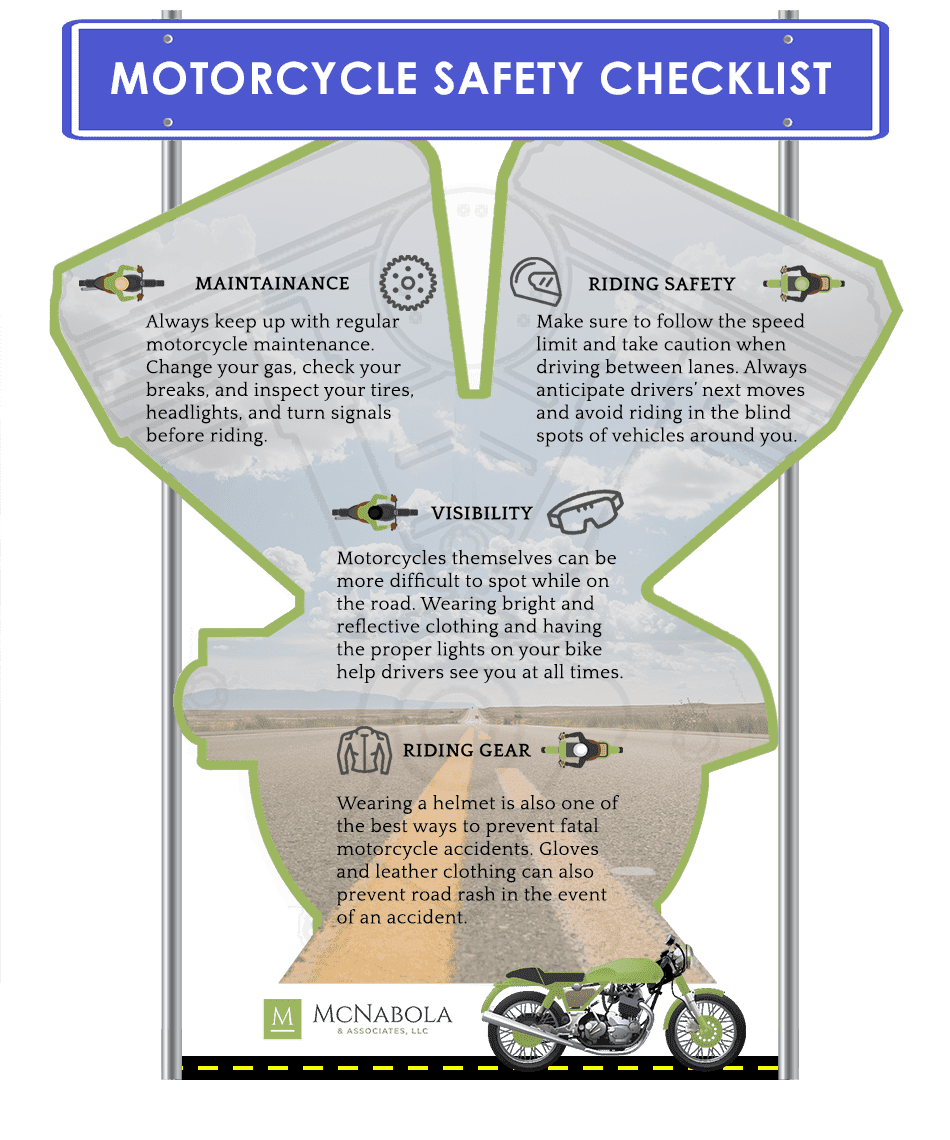 The personal injury attorneys at McNabola & Associates are committed to protecting the rights of injured motorcyclists. If you have been injured due to the negligence of another, do not hesitate to contact our firm at (312) 888-8700 for a free consultation to discuss your motorcycle accident case. 
Posted By
McNabola & Associates, LLC
Categories: