About McNabola & Associates, LLC
60+ Years of Caring & Skilled Representation for the Injured
s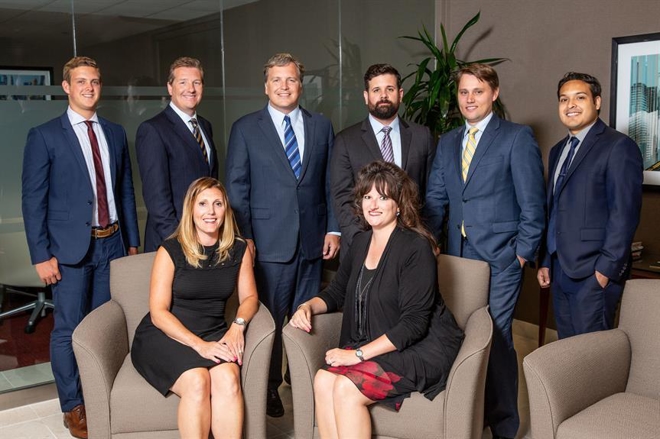 McNabola & Associates is a personal injury firm serving victims throughout Illinois and the surrounding areas. Led by Attorney Ted McNabola, our team has become an established force in the legal community. Mr. McNabola is an established trial attorney who is well respected in the Chicago legal community. In fact, he has made a name for himself with a 97% success rate in cases that he has accepted. He has not lost a case at trial in over 12 years.
Our firm has extensive knowledge and experience in a wide-range of personal injury claims, including:
Our team has the knowledge and resources to prepare a powerful case on behalf of our clients. We believe that every one of our clients deserves to have a skilled and experienced law firm that is passionate about protecting their rights.
Ted McNabola was named as a Top 100 Consumer Lawyer in Illinois in a survey of his peers by Law and Politics magazine.
What Sets Our Firm Apart?
Many firms claim that they thoroughly investigate their cases and meticulously prepare for trial. Unfortunately, many firms fail to deliver on that promise. In order to maintain our exceptionally high success rate at trial, McNabola & Associates is committed to giving each client the attention they deserve and is ready and willing to proceed to trial, if necessary.
We begin every case with a free evaluation. This helps us determine the merit of our clients' cases at no cost to them. If we decide to accept a case, we devote extensive time and resources to understanding our clients' specific circumstances before crafting a strategy that is tailor-made to their needs and goals. We operate on a contingency fee basis. Therefore, we do not collect any fees unless you win. This approach ensures that we are all working on the same team and our firm is truly invested in recovering full and fair compensation for our clients.
Learn more about McNabola & Associates by arranging a free, no-obligation consultation today!
Call (312) 888-8700 or contact us online for more information.