McNabola & Associates, LLC Is a Proud Supporter of Metropolitan Family Services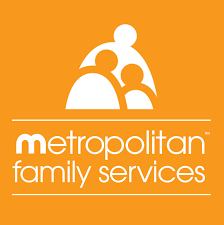 Our firm is honored to be a supporter of Metropolitan Family Services, a family service organization serving over 100,000 families in the Chicago area. Attorney Ted McNabola has served on their Board of Directors, and our firm strongly believes in its mission and work.
Metropolitan Family Services exists to help strengthen families and communities by ensuring they have access to services and resources. They have been serving the Chicago area since 1857. When offering support to families, Metropolitan Family Services has a holistic approach, specifically working to empower them in their education, economic stability, and emotional wellness. Metropolitan Family Services also seeks to help families receive the legal counsel and violence prevention resources they may need. In 2021, Metropolitan Family Services helped 136,675 children and families.
For more information on how you can help Metropolitan Family Services empower even more families, please visit their website.
Proud Sponsors of ¡Creemos! We Believe
McNabola & Associates is proud to be a sponsor of ¡Creemos! We Believe, an annual scholarship benefit hosted by Our Lady of Tepeyac High School. Each year, the school puts on a benefit for the community, featuring a silent auction, grand raffle, food, and drinks. Proceeds from the event go toward funding scholarships for girls to attend the school and receive a high-quality, Catholic education.
In response to the current coronavirus pandemic and national health concerns, this year's 25th Annual ¡Creemos! We Believe Scholarship Benefit has gone virtual! Rather than hosting an in-person event, Our Lady of Tepeyac High School will instead host a virtual fundraiser on April 24, 2020. For more information on this year's virtual scholarship fundraiser, including how you can attend, please visit the official event page on Facebook.
USA Midwest Province of the Jesuits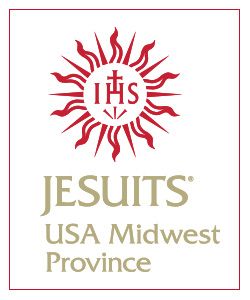 Attorney Ted McNabola is a financial supporter of the USA Midwest Province of the Jesuits. As someone who has been educated throughout his life at Jesuit institutions – including attending the Loyola Law Academy, Loyola University Chicago, and the Loyola University Chicago School of Law – Ted has always felt a strong connection to this order of priests, its organizations, and its teachings.
The Jesuits, or the Society of Jesus, is a Roman Catholic order of priests founded nearly 500 years ago. Pope Francis is a Jesuit and the first Jesuit pope. Although Jesuits are known to "serve wherever the need is greatest," they have become widely recognized for establishing reputable colleges, universities, and high schools, like Loyola University and Georgetown University, because education is considered a keynote of the Society of Jesus. Given that the Jesuits and Attorney McNabola both understand the importance of providing educations and safe places for youths and people in need, it makes all the more sense that our law firm would support the USA Midwest Province of the Jesuits.
To learn more, please click here to visit the Midwest Province of the Jesuits' official website.