Motorcycle Accidents
Chicago Motorcycle Accident Lawyers
Damages in Motorcycle Accident Claims
After sustaining an injury in a motorcycle accident, you are left to face a long road toward physical, mental, and financial recovery. You likely have substantial or ongoing medical bills to pay, and you may not have a source of income if you are unable to work. By filing a personal injury claim, our Chicago motorcycle accident lawyers can help you obtain the compensation you need.
Potential recoverable damages include:
Medical bills
Pain and suffering
Lost wages
Loss of consortium
Loss of enjoyment of life
Future medical needs and medical devices
Wrongful death if you lost a loved one in the accident
How Can a Lawyer Help Me After a Motorcycle Accident?
After an accident it can be easy to think that an insurance company will come through for you. However, contrary to what they say, insurance companies are not often on your side, and for good reason. At heart, insurance companies are a business who first and foremost care about their bottom line more than ensuring injury victims are properly compensated. Additionally, there is often a "motorcycle biased" against injured motorcyclists.
Meaning that it can be more difficult to recover proper compensation as insurance providers easily assume that because you were injured in a motorcycle accident you were riding dangerously, or you were injured because you choose to live a "higher risk lifestyle."
Our experienced motorcycle accident attorneys know how to navigate this legal system and will fight for the compensation and justice you deserve after suffering injuries from a negligent motorist. We offer free initial consultations, so you have nothing to lose by contacting our experienced team today.
Call (312) 888-8700 for a free case evaluation!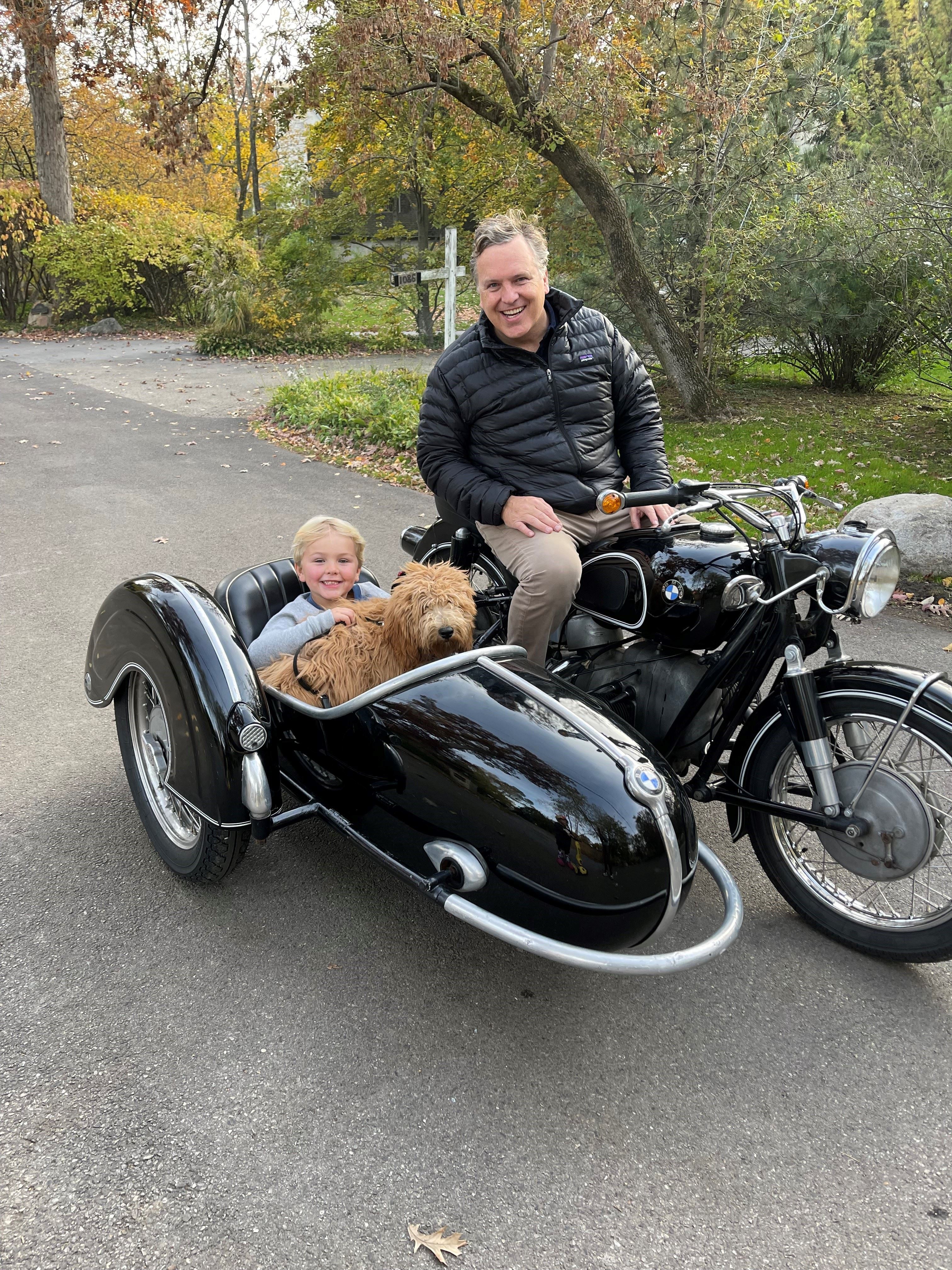 Motorcycle Accident Statistics
According to the Illinois Department of Transportation in 2017, 2,514 motorcyclists were injured in accidents and 160 motorcyclists were killed. In fact, Nationally, motorcyclists are 30 times more likely to suffer a fatal injury compared to drivers of cars. By far, the majority of these accidents occur on city streets, like those in Chicago. This evidence shows how dangerous our city's roads can be for motorcyclists – even those who ride safely and wear protective gear.
Unfortunately, many car and truck drivers fail to properly share the road with motorcyclists. As such, motorcycle accidents are a far-too common occurrence. If you have been involved in an accident, its important to select an attorney who understands the unique challenges faced by motorcyclist driving in an urban area.
Motorcycle accidents are often caused by:
Poor road conditions
Defective motorcycle parts
Failure to check blind spots
Improper turns
Common Motorcycle Accident Injuries
It is easy to understand why motorcyclists typically sustain much more severe injuries in an accident than drivers and passengers of cars and trucks. Because there is nothing to protect the rider between their bike and the ground, motorcycle accidents result in catastrophic personal injury or death in 80 percent of all reported crashes.
According to a Centers for Disease Control and Prevention (CDC) study of over 1.2 million people treated in U.S. emergency rooms for motorcycle-related injuries, the following are the most common motorcycle accident injuries:
Road rash and disfiguring injury. Since motorcycles do not safely enclose their riders, motorcyclists are especially susceptible to road rash and other disfiguring injuries, including burns, lacerations, accidental amputations, and more.
Traumatic brain injury. Even with a helmet, the sheer force of a blow from a motorcycle accident can cause serious damage to the brain. A traumatic brain injury can range from a concussion, the most common and least serious injury, to severe and permanent brain injury resulting in cognitive and physical impairment. The most serious injuries can prevent a person from functioning independently.
Spinal cord injury. Motorcycle accidents are the leading cause of spinal cord injury in the United States, accounting for over 35% of new injuries each year. Spinal cord injuries caused by a sudden, traumatic blow to the spine can cause damage to the vertebrae which may lead to loss of sensation, loss of range of motion, muscle weakness, and even paralysis below the site of the injury.
Bone fractures. Broken bones can be very painful and require major surgery to correct. In order of frequency, motorcycle accidents cause fractures to the legs and feet, head and neck, upper trunk (chest, shoulder, and back), arms and hands, and the lower trunk (hips and pelvis).
Because the cost of a motorcycle accident can reach into the tens of thousands of dollars and beyond, it is crucial to put an experienced legal representative on your side to fight for the maximum compensation you are entitled to. If you or someone you know has been injured in a motorcycle accident caused by another person's negligence, you may be eligible to file a compensation-seeking personal injury lawsuit.
A Chicago motorcycle accident lawyer at McNabola & Associates, LLC is prepared to assess your case for free and inform you of your legal rights and options. We have recovered millions of dollars on behalf of our clients and have a 97% rate of success, so you can feel confident entrusting your case to our capable hands.
If you interested in learning more about motorcycle safety initiatives, please learn more here.
Ted McNabola
Ted McNabola is an avid motorcycle rider who started with motocross when he was eight (8) years old and has been riding ever since. Ted has owned a 1966 BMW R69S with a Steib side car for over thirty (30) years along with a 2005 Triumph Bonneville.
He is also actively involved in helping Chicago's motorcycle community as a way to give back to the motorcycle community. He started a program called "McNabola Motorcycle Rescue" that provides free tow services to motorcyclists involved in a collision in the Chicago area. Also, McNabola & Associates, LLC is a supporter of the Distinguished Gentlemen's Ride which is a global event raising funds for cancer and mental health throughout the world.
Since Mr. McNabola is a rider himself, he is uniquely qualified to understand the challenges and risks faced by motorcyclists, especially those in urban areas. There is no doubt motorcyclists are the victims of careless drivers for many reasons including the inability of other drivers to "recognize" motorcyclists along with outright hostility towards motorcyclists.
Ted McNabola has had the privilege of representing over one hundred (100) motorcyclists who were injured as a result of the negligence of others and would welcome an opportunity to discuss your case.
Our Community Involvement
McNabola Motorcycle Rescue
McNabola & Associates, LLC is thrilled to announce the founding of McNabola Motorcycle Rescue, will provide free tows to bikers after an accident. Yes, you read that correctly— McNabola Motorcycle Rescue will provide no-fee towing services to local motorcycle riders in the wake of an accident. There is no obligation to hire our firm.
Why are we doing this? Because we're riders too, and our Chicagoland law firm is committed to assisting those injured in motorcycle accidents in every way possible. From cruiser motorcycle accidents to sport bike accidents to incidents involving uninsured motorists, providing legal representation to riders who have been involved in collisions has long been a cornerstone of our firm's mission.
Offering free tows without requiring compensation simply felt like a logical extension of our mission. McNabola & Associates, LLC plans to continue its efforts to educate the public on all things related to motorcycle claims. MMR will give us a chance to interact with riders in a new and meaningful way.
For us, McNabola Motorcycle Rescue is not just a way to give back to the people of Chicago, it's our way to give back to Chicago's motorcycle community. To learn more visit our Community Involvement Page.
Get started on your case today with a free consultation. Call (312) 888-8700 today!
Ted McNabola presents award to Laura Caldwell
#Jay5K Supporter & Participant
At McNabola and Associates, we believe there's more to practicing law than filing lawsuits. We care deeply about the people we represent, standing beside them in court and riding alongside them in life. There's no better example of this than Founding Partner Ted McNabola's participation in Jay's 5,000 Mile Rally Adventure.
A client of McNabola and Associates, Jay Scher is a quad amputee who lost both his arms and legs, along with his vision, after catching a rogue sepsis infection that threatened to take him out of the game for good. However, his tenacity and fight to survive made sure that didn't happen. The former triathlon has overcome every adversity thrown at him over the past several years.
We are honored to be able to support him not just in the courtroom, but on the open road where he's always felt most at home.
In this next adventure, a team of eight riders will embark on the legendary Alcan 5,000 Rally, traveling across British Columbia from the Pacific Northwest, into Alaska, and across both the Yukon and Northwest Territories. Jay will be along for the ten-day distance rally (from August 22, 2022 to September 1, 2022), navigating from an adventure sidecar rig that was customized onto a BMW R1200GS Adventure bike just for him.
To learn more about the ride, click here.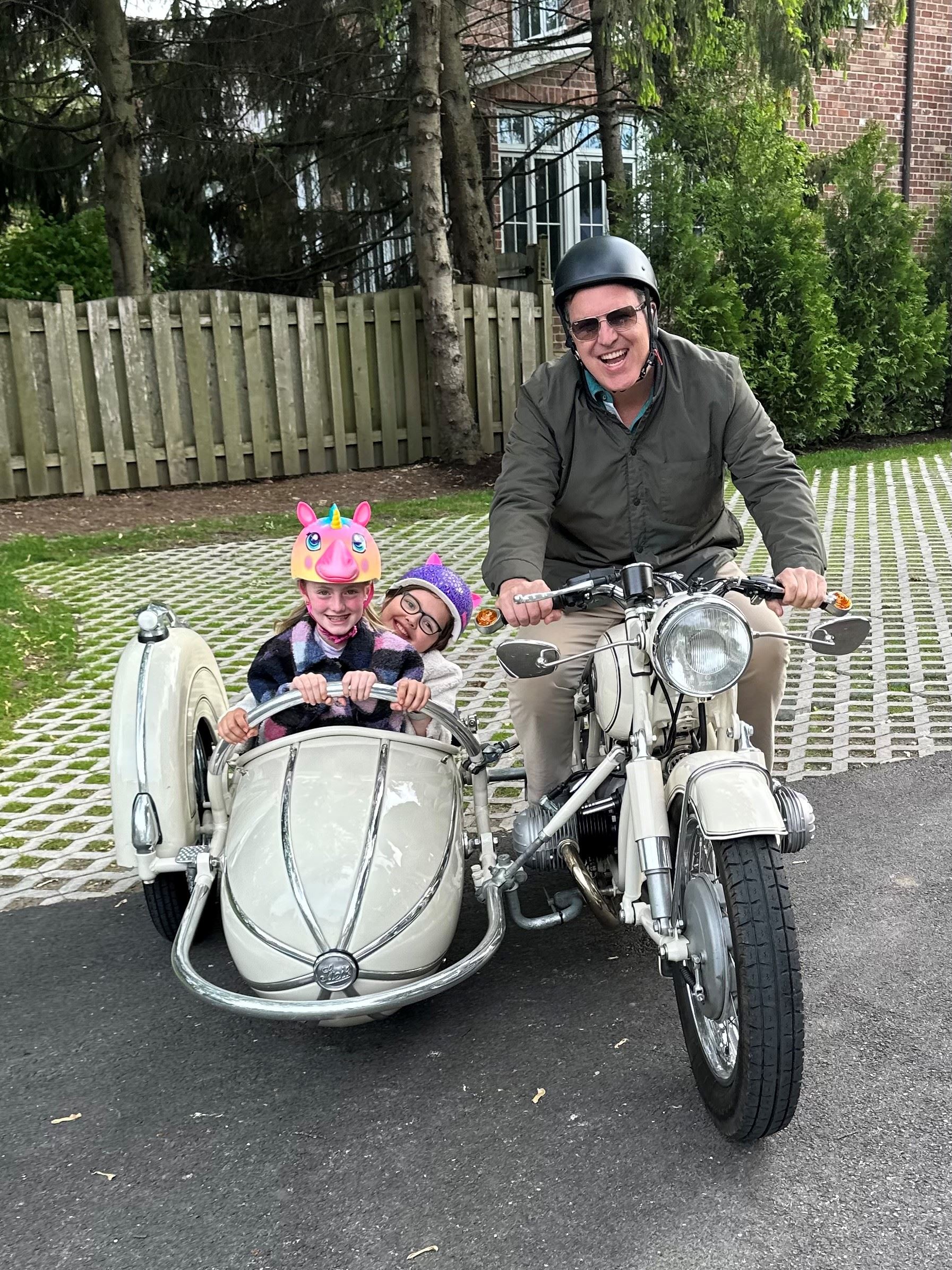 Learn more about how our Chicago motorcycle accident lawyers can help you. Contact us online or call (312) 888-8700 today!
Real People, Real Stories
- Kat J.

- Sammy M

- William J.

- Anthony S.

- Sherry G.
10 Causes of Motorcycle Accidents
Unsafe Lane Changes

When a driver fails to check his or her blind spot and signal before changing lanes, they risk colliding with another motorist in their path.

Motorcycle Defects

Errors in the design or manufacturer of a motorcycle part can contribute to a serious accident. The company that produced the defective part may be held liable under product liability law.

Dangerous Road Conditions

Potholes, crumbling pavement, construction debris, and lack of proper signs and signals can all increase the chance that a motorcyclist will lose control of their vehicle.

Left Turn Accidents

Left turns by either motorcyclist or another driver who make a right-of-way error or misjudgment of distance can cause severe injury.

Inexperienced Drivers

Many accidents result from errors of judgment made by inexperienced motorists.

Sudden Stops

Because motorcyclists don't have any protective structure surrounding them, a rear-end accident resulting from a sudden stop can result in severe injury or death.

Lane Splitting

Lane splitting is a dangerous practice that is not legal in Illinois. Driving between vehicles is especially dangerous for inexperienced riders.

Speeding

Speeding is a leading cause of all types of auto and motorcycle accidents. Speeding reduces a driver's chance of seeing a motorcyclist, and if they collide, the force of the impact can be fatal.

Car Doors

Accidents often occur when the door of a parked vehicle is opened in the path of an oncoming motorcycle.

Driving Under the Influence

Negligent drivers who choose to drive while intoxicated can be held both civilly and criminally liable if they hurt someone.
Request a Free Case Evaluation
If you have been injured in a motorcycle accident, do not hesitate to get legal help. McNabola & Associates, LLC will provide a free consultation and explain your legal options to help you make an informed decision about your future. As a small boutique firm, we will give your case the attention it deserves and allow you to focus on recovery.
Contact our Chicago motorcycle accident lawyers today to begin your journey to compensation and recovery. Call (312) 888-8700.
5 Million Crashes A Year!
Motorcycle Accidents accounted for only 1.5% of all crashes in Illinois in 2012, but 16.7% of all fatalities

Illinois is one of only three U.S. States that does not mandate the use of helmets for riders of any age

In 2011, 85 people died in motorcycle crashes on urban roads in Illinois, while 61 people were killed on rural roads

Bikers age 45 or older are the most likely to be injured or killed in an Illinois motorcycle accident

The majority of motorcycle accidents occur when the rider is traveling straight ahead