McNabola & Associates, LLC is pleased to announce that Founding Partner Ted McNabola has been selected for inclusion in the 2017 edition of Illinois Super Lawyers® Magazine. Considered among the most prestigious accomplishments in the legal profession, recognition in the list of Super Lawyers speaks volumes about an attorney's professional abilities, record of success, and commitment to providing exceptional service and representation. With his inclusion in this year's publication, reserved for no more than 5% of practicing lawyers in the entire state, Attorney McNabola establishes himself among the top of his field.
Inclusion in Super Lawyers Magazine is considered a significant achievement in part due to the publication's patented and rigorous selection process. Each year, Super Lawyers vets a number of candidates throughout each state in the U.S., and following its comprehensive selection process, recognizes only the most accomplished and successful attorneys. This final list of attorneys is intended to serve as a critical resource legal consumers can rely on when they need to choose a proven lawyer to handle their case.
Because the process of selecting an attorney is one of the most important aspects of any case, and especially so in personal injury cases, it becomes vital for prospective clients to thoroughly evaluate local lawyers. Unfortunately, victims injured may not have the ability, time, or even legal familiarity to adequately vet a lawyer. By doing the legwork for consumers, Super Lawyers acts as an objective resource for choosing qualified representation. Victims and families who select an attorney recognized in the list of Super Lawyers can feel confident knowing that they have selected a legal professional at the top of their class. This is because the Super Lawyers selection process is one of the most objective and comprehensive around.
In order to be selected for inclusion, attorneys must pass a multiphase selection process which consists of:
Nominations – Lawyers must first be nominated by legal peers, the Super Lawyers research staff, or enter the candidate pool following reviews of managing partner surveys and third party feedback.
Objective research – Following a nomination, candidates are evaluated on 12 separate criteria by an independent research team committed to maintaining objectivity. These criteria function as indicators of an attorney's ability to meet the highest standards of professional achievement and recognition, and include factors such as an attorney's case results, years in practice, accolades and honors, special certifications, ethical conduct, professional stature, and more.
Evaluation by peers – After tallying points assigned during the independent research phase, candidates with the highest point totals are evaluated by a blue ribbon panel comprised of legal peers who practice in the same area of law as candidates.
Final selection – Point totals from all phases of the selection process are added up to determine which candidates make the final cut. In total, no more than 5% of practicing attorneys in a state make the final Super Lawyers List.
Attorney McNabola's inclusion in this year's edition of Illinois Super Lawyers Magazine is a natural product of his continued commitment to fighting on behalf of the injured and the wronged. Over his more than 25 years in practice, Attorney McNabola has cultivated a reputation as an unwavering advocate for seriously injured victims who have been harmed by the negligence of others. He has also earned a 97% success rate in the cases he accepts, substantial success as a trial lawyer, and millions of dollars in compensation for clients in cases involving catastrophic injuries, medical malpractice, and wrongful death. Due to his experience, insight, and passion for the law, Attorney McNabola regularly appears as a featured speaker at legal events, has been published extensively on trial practice matters, and has served as an Adjunct Professor at Northwestern University School of Law and Loyola University School of Law.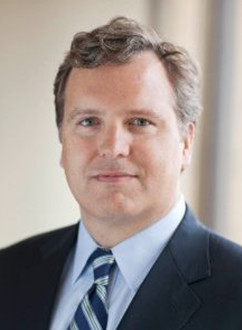 Learn more about Attorney McNabola and the services our firm provides by calling (312) 888-8700 for a free consultation.