While driving at any time requires drivers to take the steps needed to stay safe, driving at night can pose additional dangers that require even more precautions. Here are some reasons why nighttime driving can be much more dangerous than driving during the day: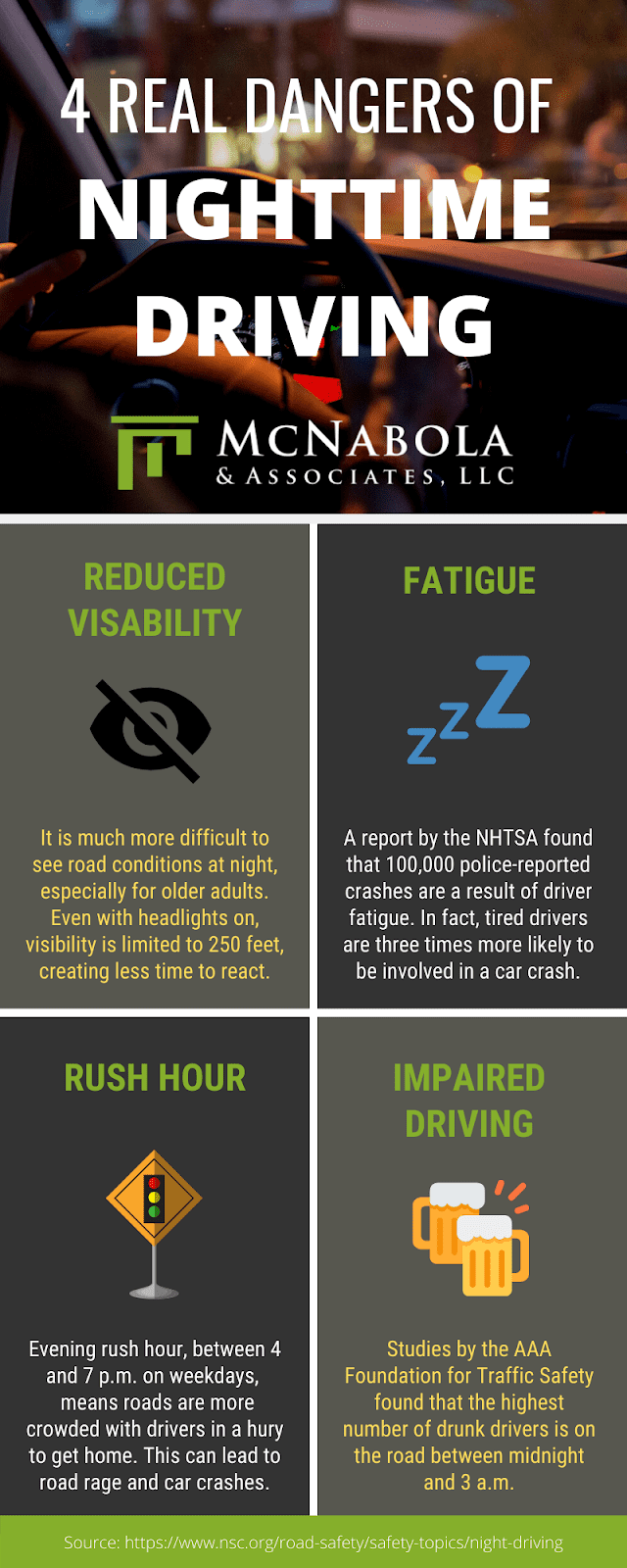 If you or a loved one is injured in any type of car accident, our firm is here to fight hard for your full financial recovery.
Contact McNabola & Associates at (312) 888-8700 to schedule your free consultation with one of our Chicago personal injury attorneys.