Jury Returns Veridct for over $9.7 Million in Damages
On April 12, 2021, Clivia Campos experienced a truly harrowing day. When driving on West Grace Street, she was hit by a car. After speaking with the offending driver, Campos was hit a second time—rear-ended by a city garbage truck. These collisions resulted in Campos sustaining multiple injuries, requiring not only medication and rehabilitation, but also surgery.
Campos filed negligence claims against both the first driver as well as the City of Chicago garbage truck driver—who is an employee of the Department of Streets and Sanitation. The City of Chicago initially attempted to settle for an inadequate sum of $600,000.
After evaluating the specifics of the case, our team at McNabola & Associates, LLC decided that taking this to trial was in the best interest of our client. During the trial, attorneys Ted McNabola and Terry Nofsinger showed that the city's garbage truck driver failed to provide a reasonable duty of care and the negligent acts of both failing to keep a proper lookout and decrease their speed caused the injuries to Clivia Campos. It is important to note that the bodily injuries sustained from the first collision were determined to be indivisible from the injuries suffered by the second. On September 08, 2023, the jury handed down a verdict in favor of Campos, awarding her $9,734,740 in damages.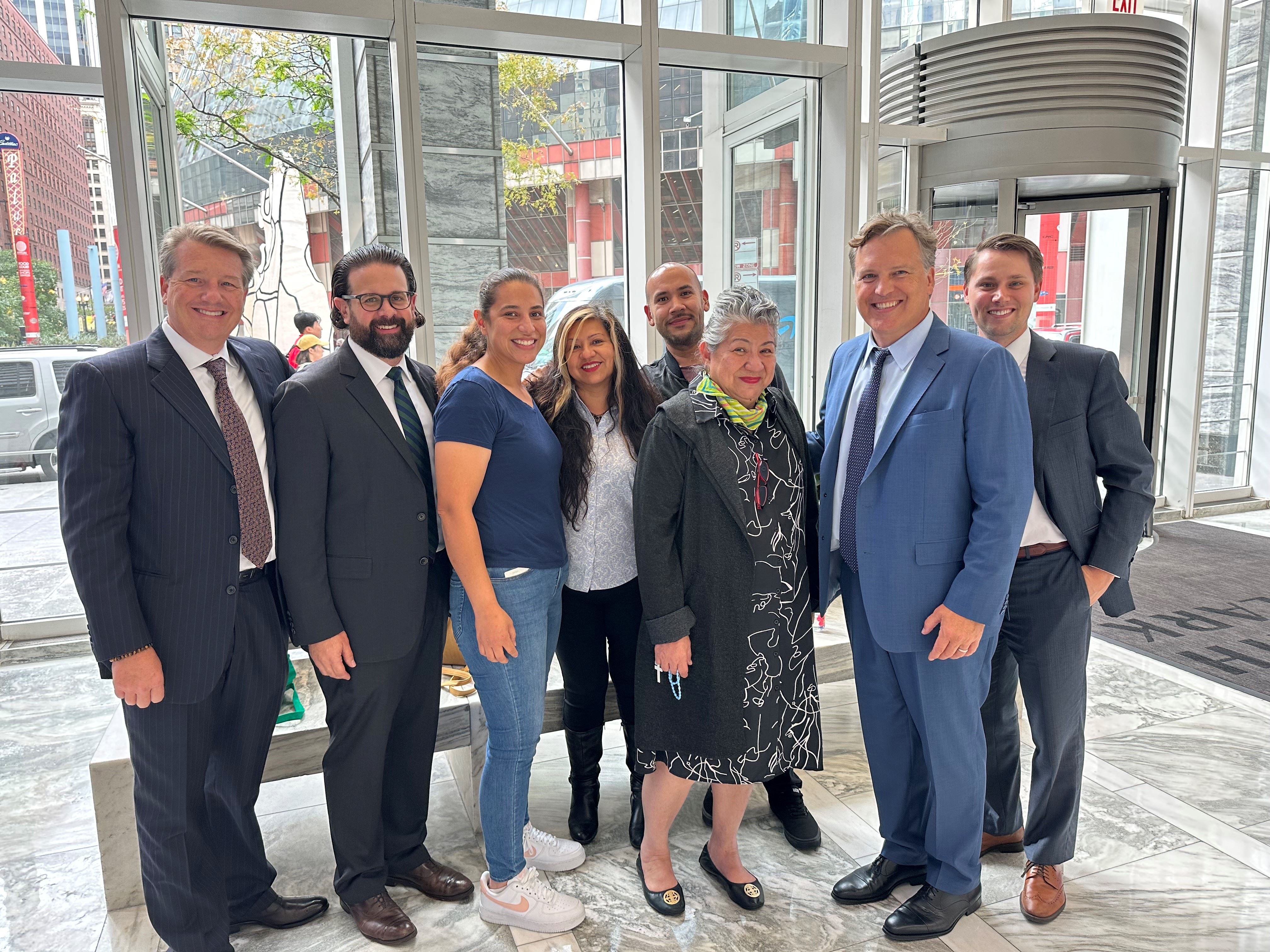 A Personal Injury Firm that Will Fight for You
With over 60 years of combined experience, our legal team understands the nuances present in negligence cases and will work tirelessly for our clients. We provide compassionate and highly personalized legal advice and can help you determine if you have a case as well as the potential for settlement. If settling isn't in your best interest, we will gladly represent you in court to fight for the best possible outcome. From car accidents and motorcycle collisions to medical malpractice and construction injuries, our personal injury firm is here to help.
If you or a loved one have recently suffered an injury as a result of someone else's negligence, reach out to our experienced attorneys at McNabola & Associates, LLC. Call us at (312) 888-8700 to schedule a free consultation today.
Supported Documents