Together with Paul J. Gilbert, M.D. and his father, Robert Gilbert M.D., Attorney Ted McNabola of McNabola & Associates, LLC is one of the founders of RightBio Metrics Inc., a leading provider of fluid measurement technologies in healthcare. The company holds many patents on medical devices including the RightSpot pH Indicator, which is now helping doctors avoid critical errors resulting in unnecessary deaths.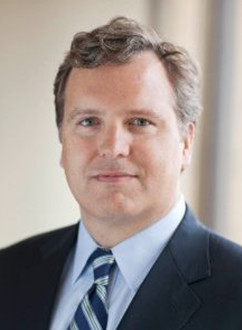 The RightSpot pH indicator is a gastric acidity verification device that assists in the proper placement of nasogastric (NG) tubes and feeding tubes. Small and noninvasive, the device allows physicians to improve medical treatment at a very low cost while saving hospitals critical resources.
Misplacement of NG/OG tubes is a serious problem that results in injury or death to almost two percent of the over 12 million patients with feeding tubes each year. The genesis of Ted's involvement with this technology was when he represented a widow whose husband died because the nurse mistakenly placed an NG tube into his lungs rather than into his stomach. He would not have died if this device had been available when he needed it.
After his client's death, Ted became fascinated by the dangers of a simple NG tube, and started a conversation with his friend Dr. Gilbert about this pervasive problem. Remarkably, Dr. Gilbert had encountered this precise situation when he was a resident and the patient died unnecessarily. Together, they came up with the idea for a device that is now helping to save lives.
This is an example of an attorney using his unique insight into medical care to improve patient safety. Perfected over a decade, Mr. McNabola has participated in the development of the product including design and manufacturing and the device is now on the market and saving lives. Mr. McNabola currently also serves as a member of the Board of Directors of the parent company, RightBio Metrics, Inc.
Mr. McNabola has been deeply involved with this corporation since it's inception and we are pleased to announce that the medical device as one and award for patient safety. Click here to watch the video: http://psmsummit.liveconnectevent.com/115467.
For more information, please visit RightBio Metrics online or read our informative article here.