McNabola & Associates, LLC will be sponsoring the upcoming Distinguished Gentleman's Ride in which approximately 2000 riders drive their motorcycles for charity through downtown Chicago and Lake Shore drive. Our law firm will be paying for the "rescue van" following riders as they make their way through the city of Chicago.
The Distinguished Gentleman's Ride is a worldwide motorcycle charity event that raises awareness about prostate cancer and suicide prevention. The annual ride was founded in Sydney, Australia by Mark Hawwa, and was inspired by a photo of Mad Men's Don Draper riding a classic motorcycle and wearing his finest suit.
The first ride in 2012 brought together riders from 64 cities across the globe. The success of that event led the founder to consider how the ride could be used to support a worthy cause. After losing one of the ride hosts to depression, The Distinguished Gentleman's Ride focused its fundraising efforts on mental health programs for men, as well as prostate cancer research.
We are proud to join The Movember Foundation and Triumph Motorcycles as sponsors of this charity ride; an excellent way to fight the often-negative stereotype that is associated with men on motorcycles, while also connecting niche motorcycle communities together.
Dress attire for The Distinguished Gentleman's Ride includes:
Tailored Suits
Silk Waistcoats
Crisp Shirts
Stylish Caps
Polished Brogues
Types of motorcycles you will see include:
Cafe' Racers
Bobbers
Classics
Trackers
Scramblers
Old School Choppers
Modern Classics
Sidecars
Classic Scooters
Brat Styled Bikes
Riders are encouraged to make a donation to support the cause and to reach out to friends, family, and colleagues to donate via their personal fundraising page.
Talk to Our Legal Team Today
At McNabola & Associates, our legal team is committed to promoting motorcycle safety. Ted McNabola had been a rider for over 30 years and has represented dozens of victims injured in motorcycle accidents. Our team is involved in various programs that aim to reduce the risk of motorcycle accidents in the Chicago area. We passionately represent clients injured in accidents and we are dedicated to protecting the legal rights of motorcyclists.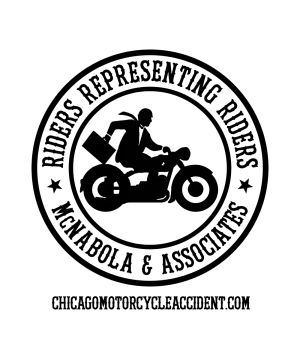 If you have been involved in a motorcycle accident, contact our Chicago personal injury attorneys to schedule your free case consultation. We are prepared to fight for you.